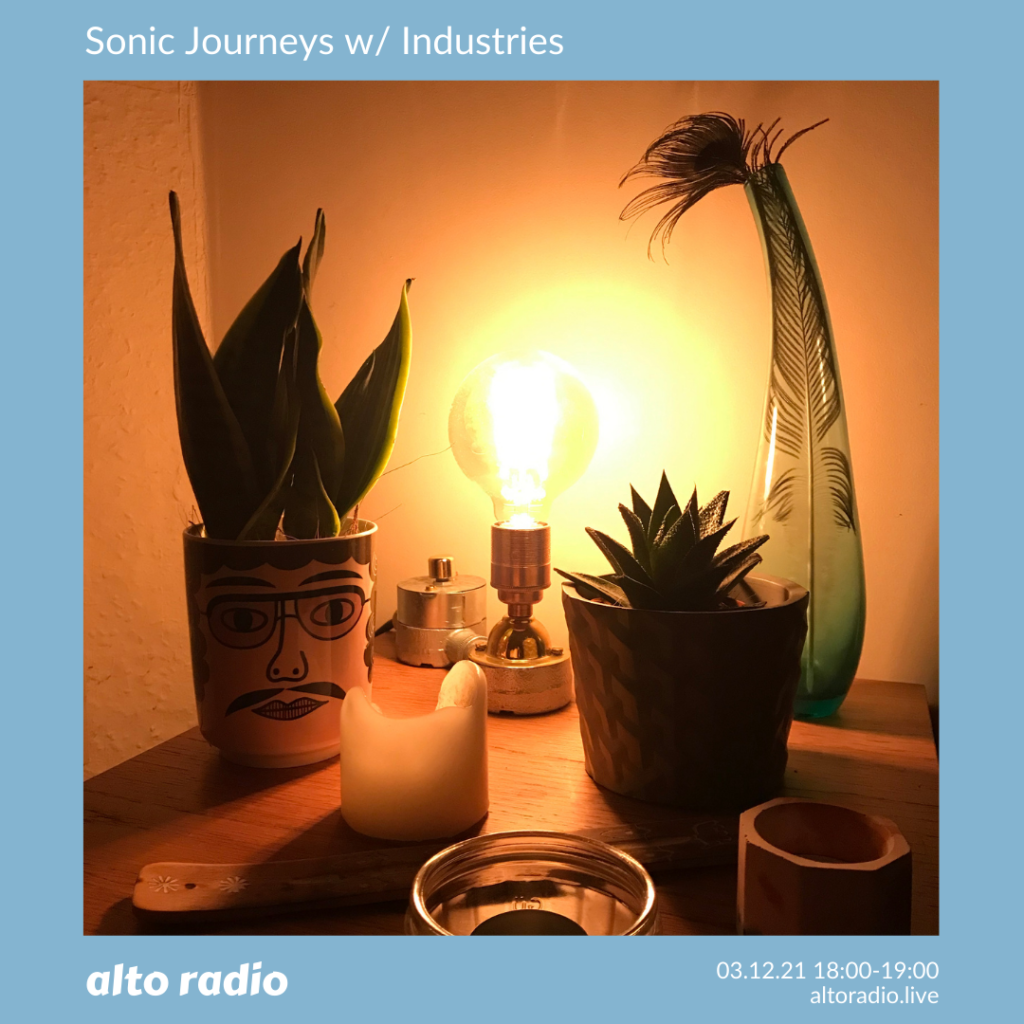 My latest alto radio show is now archived on Soundcloud.
This Sonic Journey will take you through ambient beats and strings, raw beats, dub(step), left-field electronica, a bit of hip hop and jazz, including local talent, new music and a couple of classics.
The tracks played are:
Holy Other: Bough Down / Boards of Canada: You Could Feel The Sky (Mash Up)
Ana Roxann: Camille
Clemency: Mantra Calm
Tirzah: Inside Out
Kanye West: Believe What I Say
Howes: DVR 16
Mary Lattimore: We Wave From Our Boats
Max Cooper: Repetition
Synkro: Presence
Matmos: Roses and Teeth for Ludwig Wittgenstein
Secret Night Gang: The Sun
Northworks: Keep Trying / Jon Hopkins: Sit Around the Fire (Mash Up)
Hope you enjoy!
X