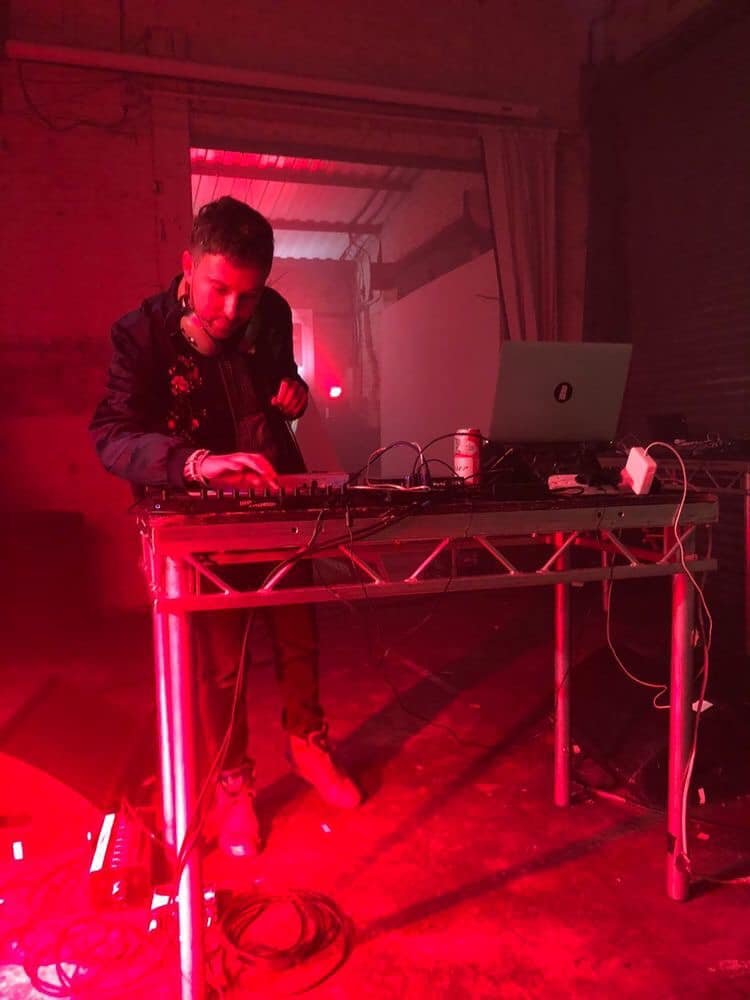 Thank you Reneta aka solofemaleraver for booking me as support act for the wonderful 食品まつりa.k.aFOODMAN. It was a dream come true to play at The White Hotel and I believe we created a nice flow from my ambient start to my more beatdriven tracks before foodman taking off like a rocket in his insane live set. It was just right. Shout out to Phantom Limb Touring, Hyperdub Records and to the Music Venue Trust and their #mvtfightback campaign.
Thank you Ashley Garrod for this review: "Let's talk support! Industries; acres of electronic space, sparse textures, a soundtrack for introspection. Atmosphere was the name of the game, and while the soothing hiss of his compositions doesn't lend itself to my music graduate brain's desire for excessive analysis, it was most enjoyable none-the-less, a fitting preparation for what was to come.". Read the full review here.
Thank you as well Daniel Tsourekas for another great review – I loved your description of my music!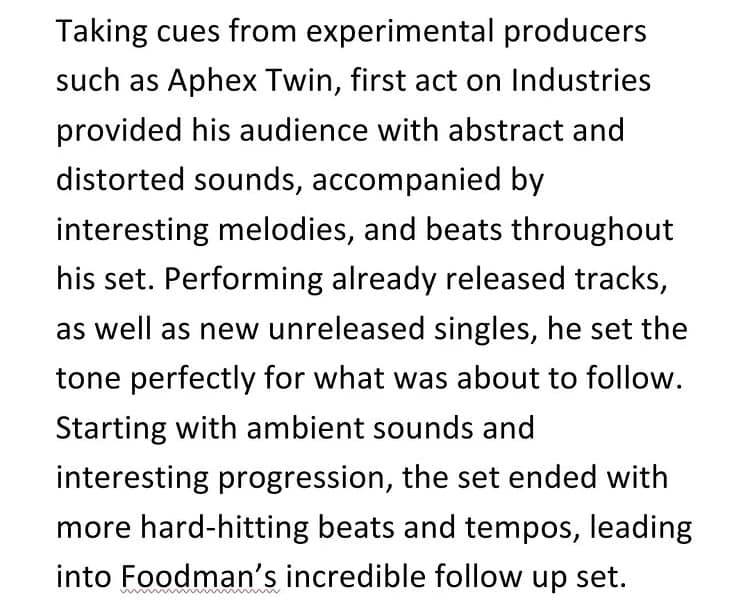 Pictures by Reneta aka solofemaleraver.