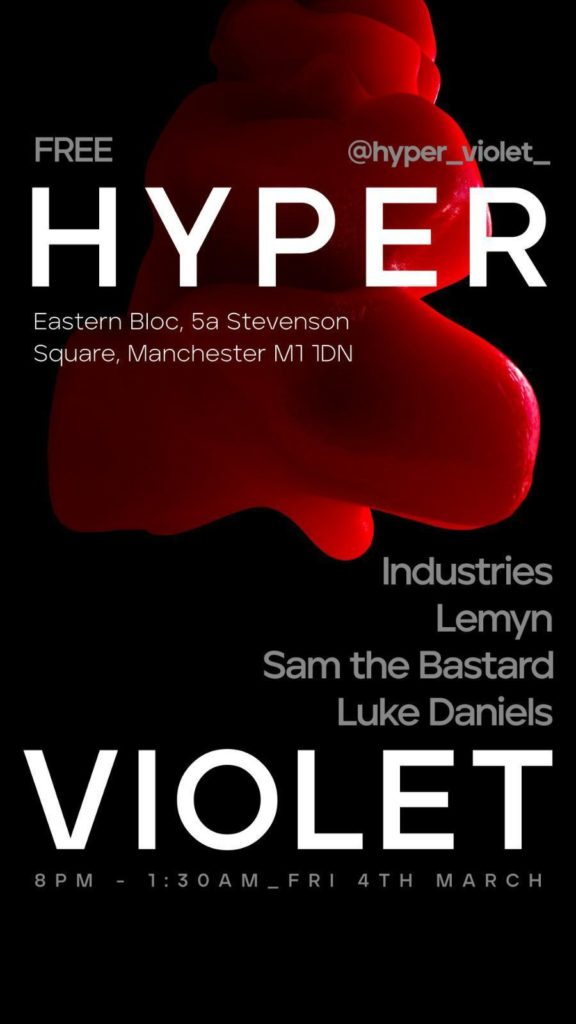 I am very excited to announce that I will play at Eastern Bloc on Friday 4th of March at 8 pm ish. Here you can access the Facebook event and here you can see the Resident Advisor event.
I will present an hour long live set with lots of unreleased material, creating a sonic journey from ambient to techno.
The live set will be part of Hyper Violet's debut event, a showcase of emerging local talent in Manchester across all genres of electronic music.
Thank you Sam the Bastard and Luke Daniels for having me. They will both play on the night, too, as well as Lemyn.