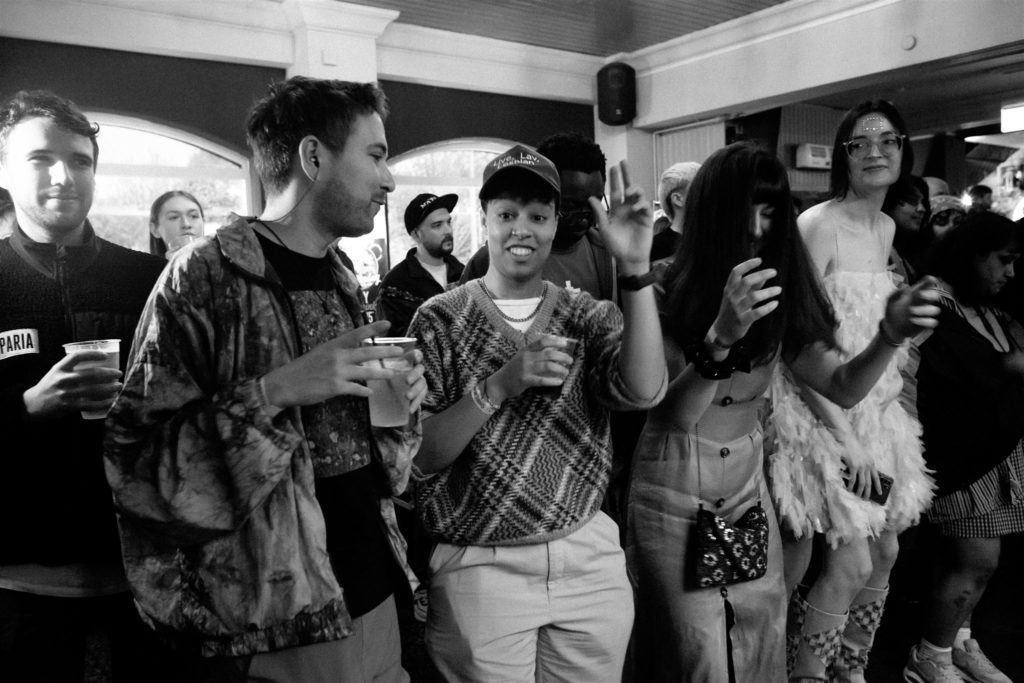 This year Norrisette and I took FLUFF on tour for the first time, to Sounds from the Other City festival. FLUFF was established in December 2021 and has been running since as an act of resistance in the precarious post-Brexit and post-Coronavirus music economy with the aim to create a resilient space for queer electronic musicians despite the challenging economic situation. In addition, we aim to reclaim the queer origins of electronic music through focusing on and supporting the queer community.
FLUFF is a night of queer live electronica organised by Anna Appleby and I (performing as Norrisette and Industries respectively) and takes places at Fuel Café Bar in South Manchester, usually on a Thursday night every two to three months – the next one will be on June 1st, mark it in your diaries. Since we started the night FLUFF has become a community driven network which fosters collaborations amongst the different performers, some of whom have had their first gig there.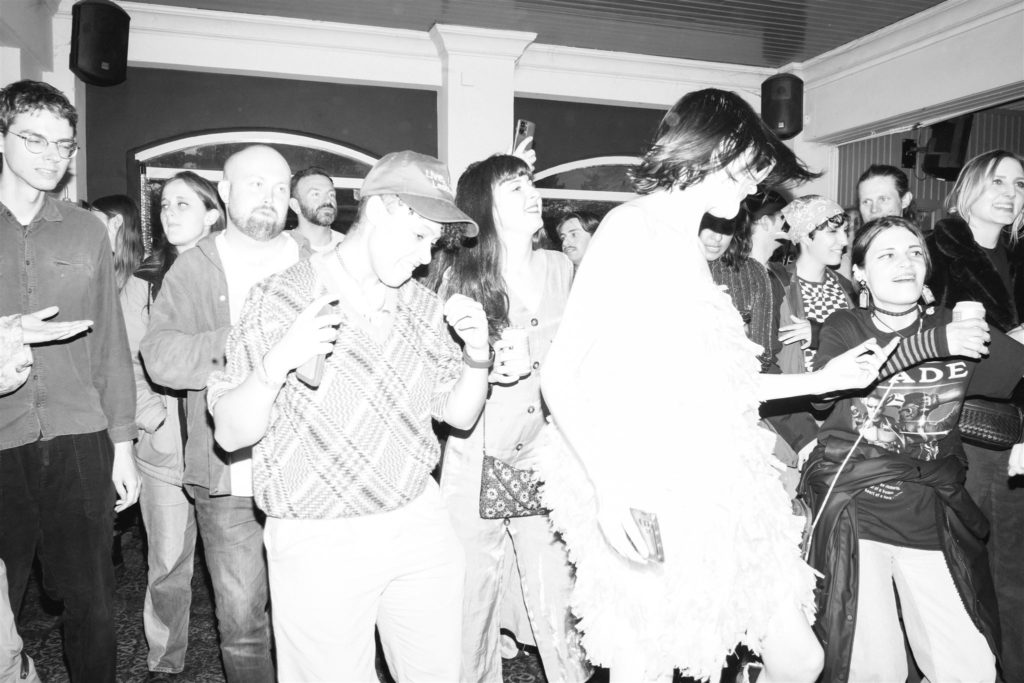 An example of a collaboration which has developed from FLUFF is our invitation to programme and promote a stage at the Salford-based Sounds from the Other City festival this year together with Tales From Other Worlds, a Manchester-based promotion company run by Lavender Rodriguez who had their first ever gig at FLUFF performing their original productions. This collaboration led to FLUFF being acknowledged in a Guardian article about the 'DIY music scene pushing Manchester music forward'.
The FLUFF x Tales from Other Worlds stage was at the Old Pint Pot downstairs. We kicked off the day with Is33n who rapped over their glitchy beats, gracefully moving between more experimental and more poppy moments. Dayzee Chain delivered pure experimental electronica transporting us into an otherworldly industrial sounding soundscape. Nøelle presented her carefully produced beats and masterful vocals through which her beautiful melodies shone through. Caitlin LM brought her band and switched between singing, playing the flute and saxophone, creating a magical atmosphere which definitely brought the feels. Rosé Gold then played their joyous dance tracks including Emma Wheeler's gorgeous vocals during what was their second gig ever. As headliner, Phia Sky definitely delivered a versatile engaging set even including a little bit of performance art, a wide range of electronic instruments and sounds, great vocals, creating a very engaging organic electronica pop set. In between the live sets, Norrisette, Lavender Rodriguez and me (Industries) played DJ sets containing some of our music – Norrisette's set had a hyper pop energy, while Lavender's set brought two step and afro futurist vibes and my set contained ambient techno and minimalist left field electronica with a focus on percussive elements.